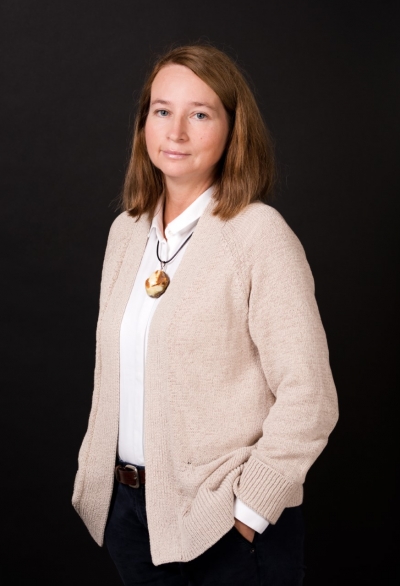 dr hab. prof. UWr Magdalena Ratajczak
Section of International Communication
Office hours:
Office hours 2021/2022 (summer semester): Tuesday 11.30-13.30
I am out of the office until 2nd of June.
Position:
Vice Dean for International Relations, Faculty of Social Sciences (from 9th of September 2020)
Deputy director of the Institute of International Studies (2009-2020)
Head of the Secion of International Communication at the Institute of International Studies (from 2017)
Coordinator of Double Degree Programme with University of Padua in the Institute of International Studies
Member of Academic Board of the Joint Ph.D Degree "Human Rights, Society and Multi-level Governance, University of Padua
Coordinator of Lower Silesian Science Festival at the Faculty of Social Sciences (2014 March 2019)
Member of International Editorial Board "Peace Human Rights Governance Journal"
Chair of the Section of Intercultural and International Communication of Polish Communication Association
Member of Research Team "Inicjatywa Helwecka"
Research Interests:
intercultural communication,
diaspora and ethnic media in Europe,
diaspora diplomacy,
refugees and human rights
Swiss multiculturality.
Current position:
Associate Prosessor in the Institute of International Studies at the University of Wroclaw ( Section of International Communication)

Previous employment:
since 2001 University of Wrocław, 1996-1999 a journalist in a regional Polish daily paper, 1999-2002 public relations consultant in a public health system institution

Current research:
studies in cultural pluralism in European media, multicultural policy in Europe, refugees in the media.
Recent publications: author, co-author and editor of 5 books and about 60 articles and book chapters.
Scholarships and grants:
Polish Foundation for Science, Central European University, Erasmus Program, British Council and GARNET (FP 6 Network of Excellence), habilitation grant founded by the University of Wrocław.
Erasmus Mobility Grants: University of Ljubljana, University of Plymouth, University of Padua, University of Klagenfurt, University Roma Tor Vergata

Erasmus Mundus Visiting Scholar - Dalhousie University, Halifax (Canada)

Project "Migrant women at the margin. Adressing vulnerabilities in intersectionality: between violence and exploitation", realized with Human Rights Center "Antonio Papisca, University of Padua, 1.01-31.12.2019
Study visits:

University of Bradford, University of Ljubljana, University of Cologne

Obrazy:
Aby dołączyć zdjęcia do tekstu wgraj pliki z komputera lub wskaż plik z listy przesłanych wcześniej.
Dla zachowanie większej czytelności katalogu zdjęć twórz katalogi i przesyłaj zdjęcia bezpiśrednio do wskazanego katalogu.